The Dubai Gitex Exhibition, which opened on October 16th, is in full swing, and we are excited to share the latest updates from the event. Our showcased new products have received enthusiastic praise and attention from the audience, resulting in several promising leads and signed intent orders.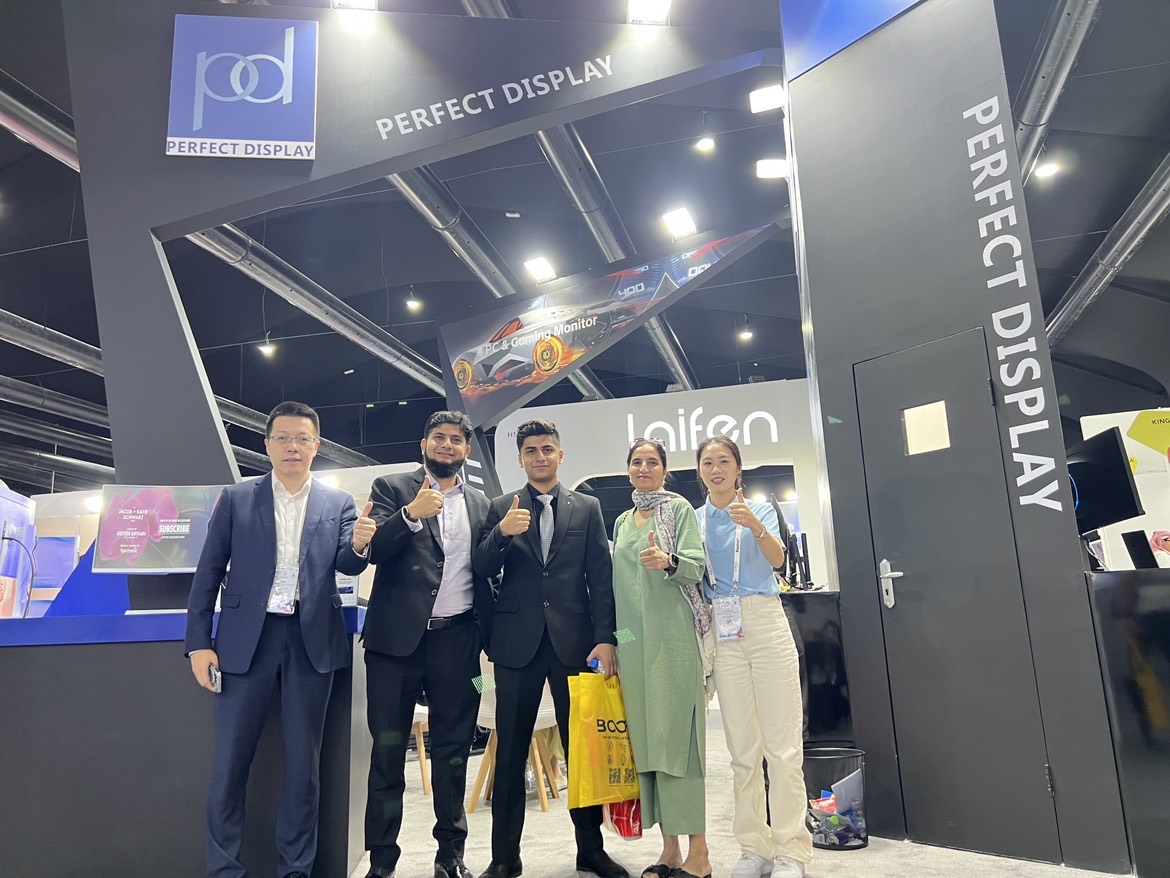 After a three-year hiatus due to the pandemic, this Gitex Exhibition marks a remarkable comeback with unprecedented success. We took this opportunity to present our latest series of eSports monitors, commercial displays, OLED displays, and more on a technologically impressive 36-square-meter booth. With Dubai as the central hub, we aimed to showcase our newest products to professional attendees and buyers from the Middle East, North Africa, West Asia, Eastern Europe, and other regions, and we have received a warm market response.
Expanding Market with New Product Showcases
In the new product showcase area, we not only displayed the latest 2K high-refresh-rate OLED products but also prepared a range of exclusive ID-designed products, offering different solutions in terms of structure and appearance to inject new vitality into the market.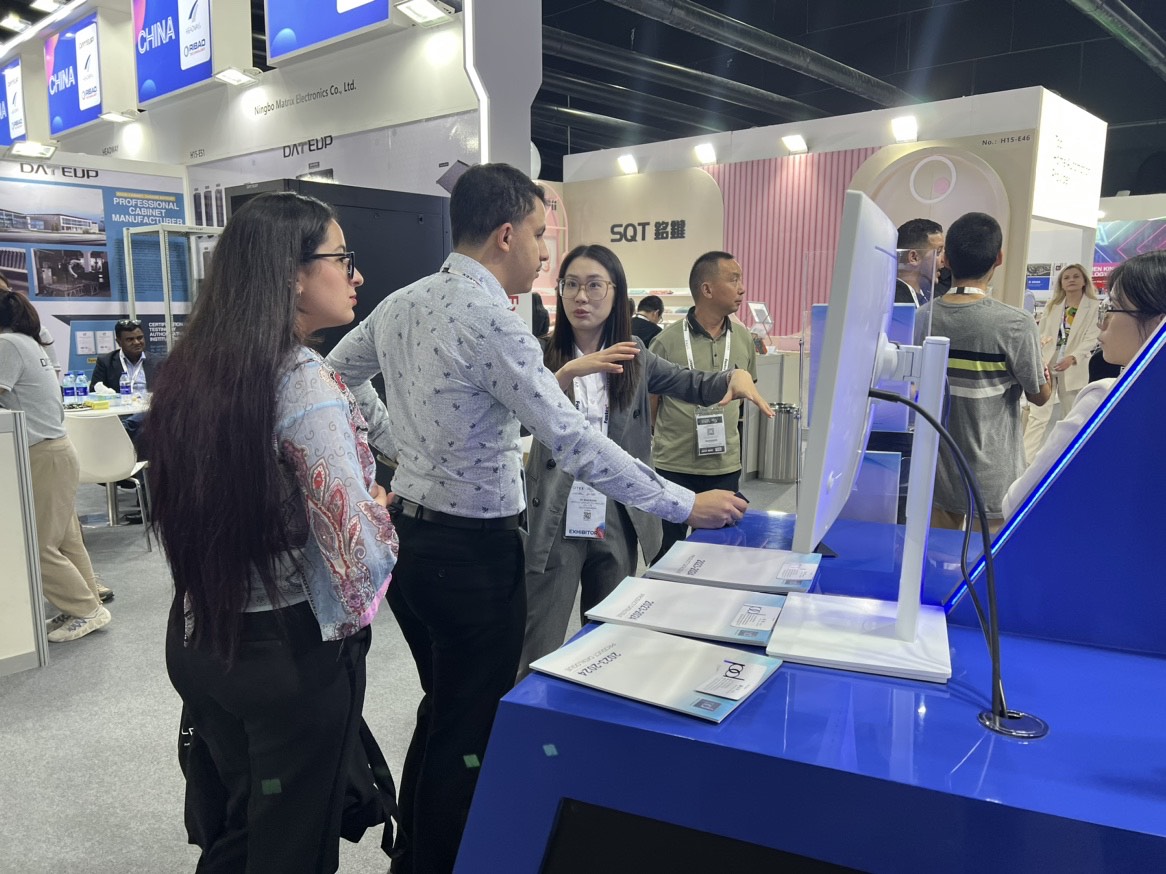 Gaming Monitors: Meeting the Needs of Different Players
At the Gaming area, we showcased a variety of gaming monitors with different specifications, sizes, refresh rates, and resolutions to meet the diverse needs of players, ranging from entry-level to top-tier professionals. Whether someone is new to eSports or a seasoned player, we have suitable solutions to provide the best gaming experience for all levels of gamers.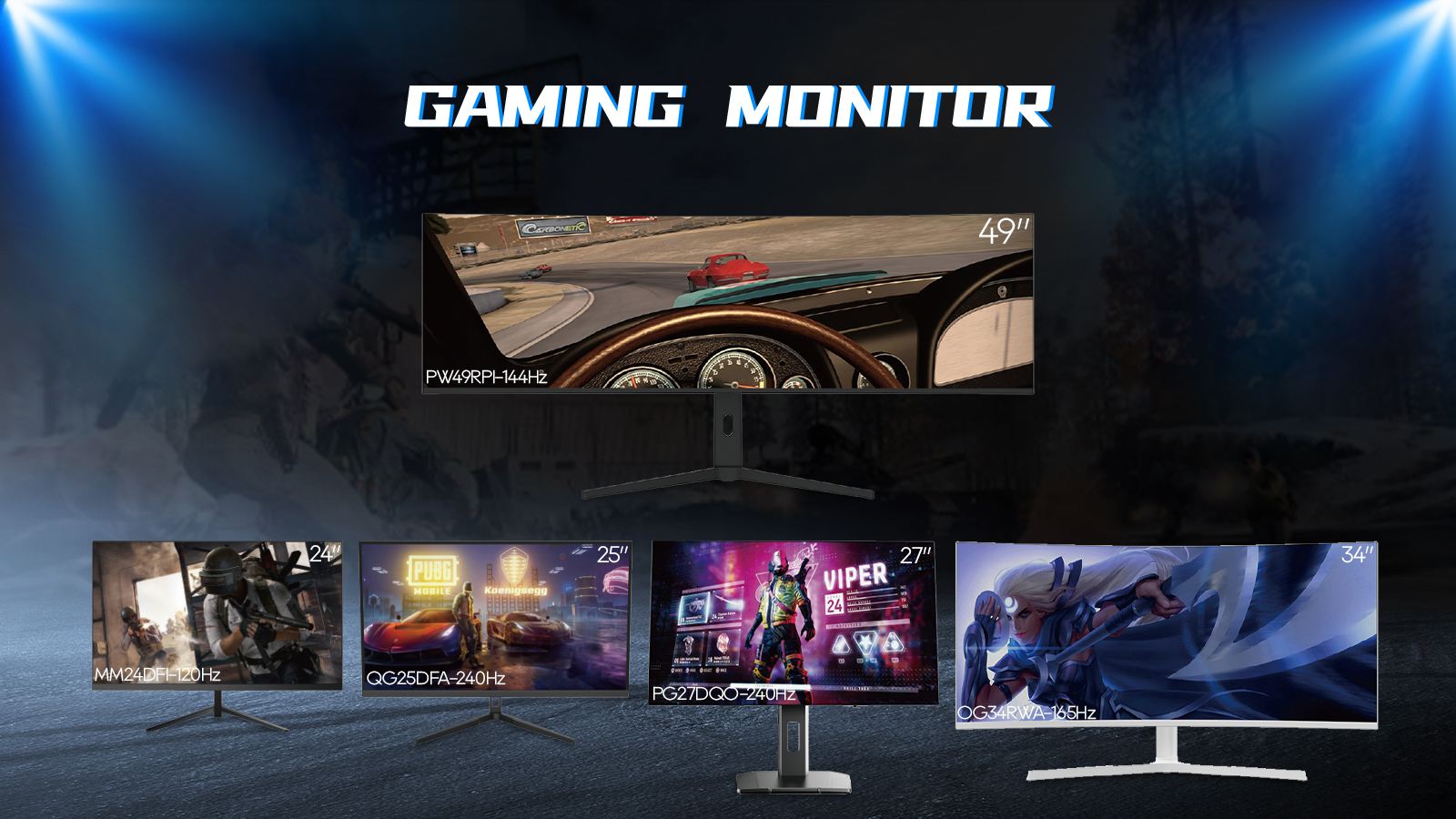 Business Monitors: Tailor-Made for Business Environments
Our business monitors are specifically designed to address the multiple usage requirements in commercial settings. We have developed personalized products in terms of resolution, color space, size, and functionality for commercial scenarios. Our business monitors not only provide a comfortable viewing experience but also enhance multitasking efficiency, perfectly showcasing the quality and details of products.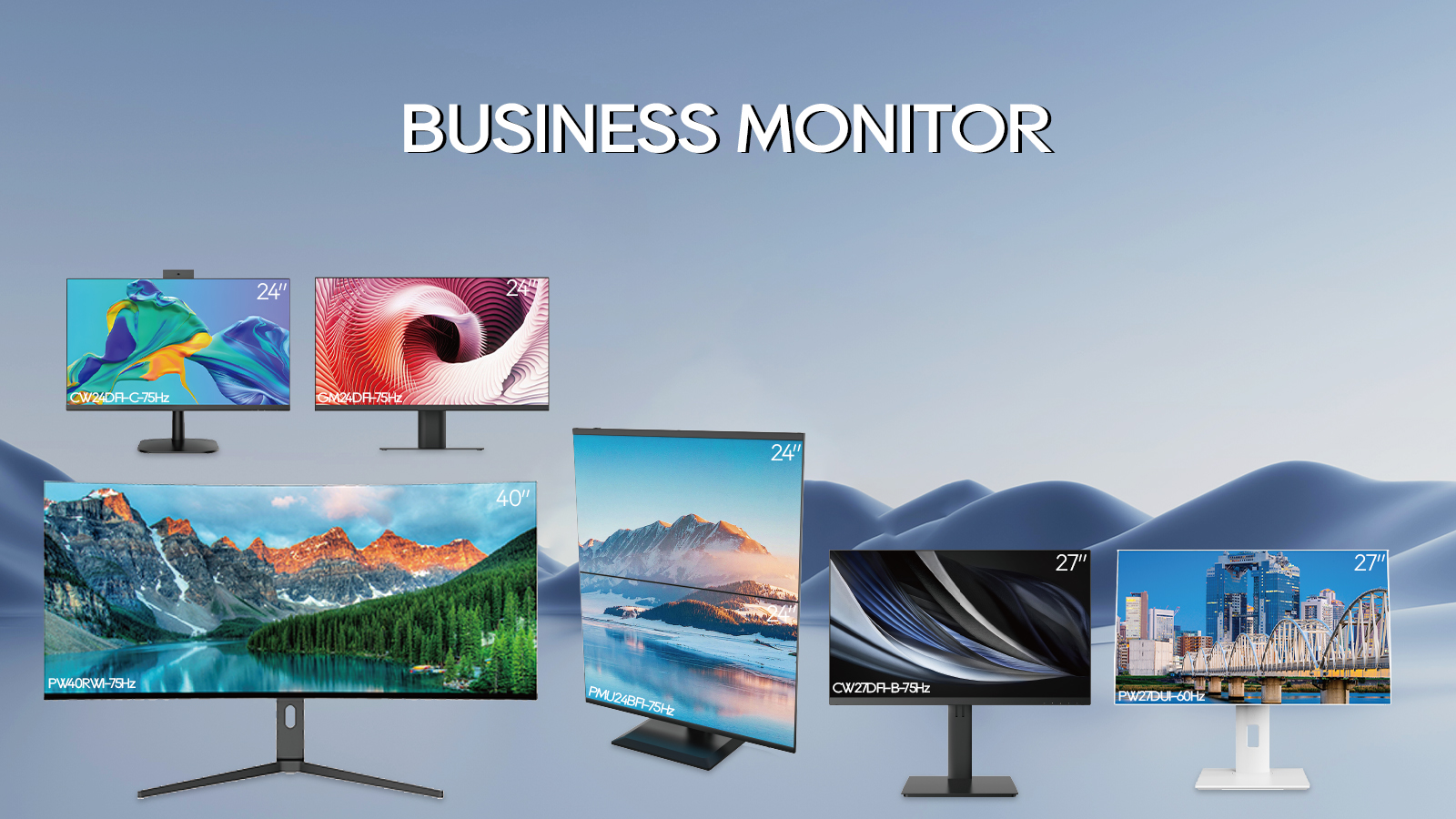 Racecar eSports Experience Zone,Experience Extreme Speed and Panoramic
Views At the exhibition, we collaborated with partners to create a racecar eSports experience zone. Attendees had the opportunity to immerse themselves in thrilling racing games and experience the panoramic views and immersive feeling brought by our unique 49-inch ultrawide curved displays. This experience zone not only allowed visitors to enjoy the fun of gaming but also showcased the excellent performance and innovative design of our products.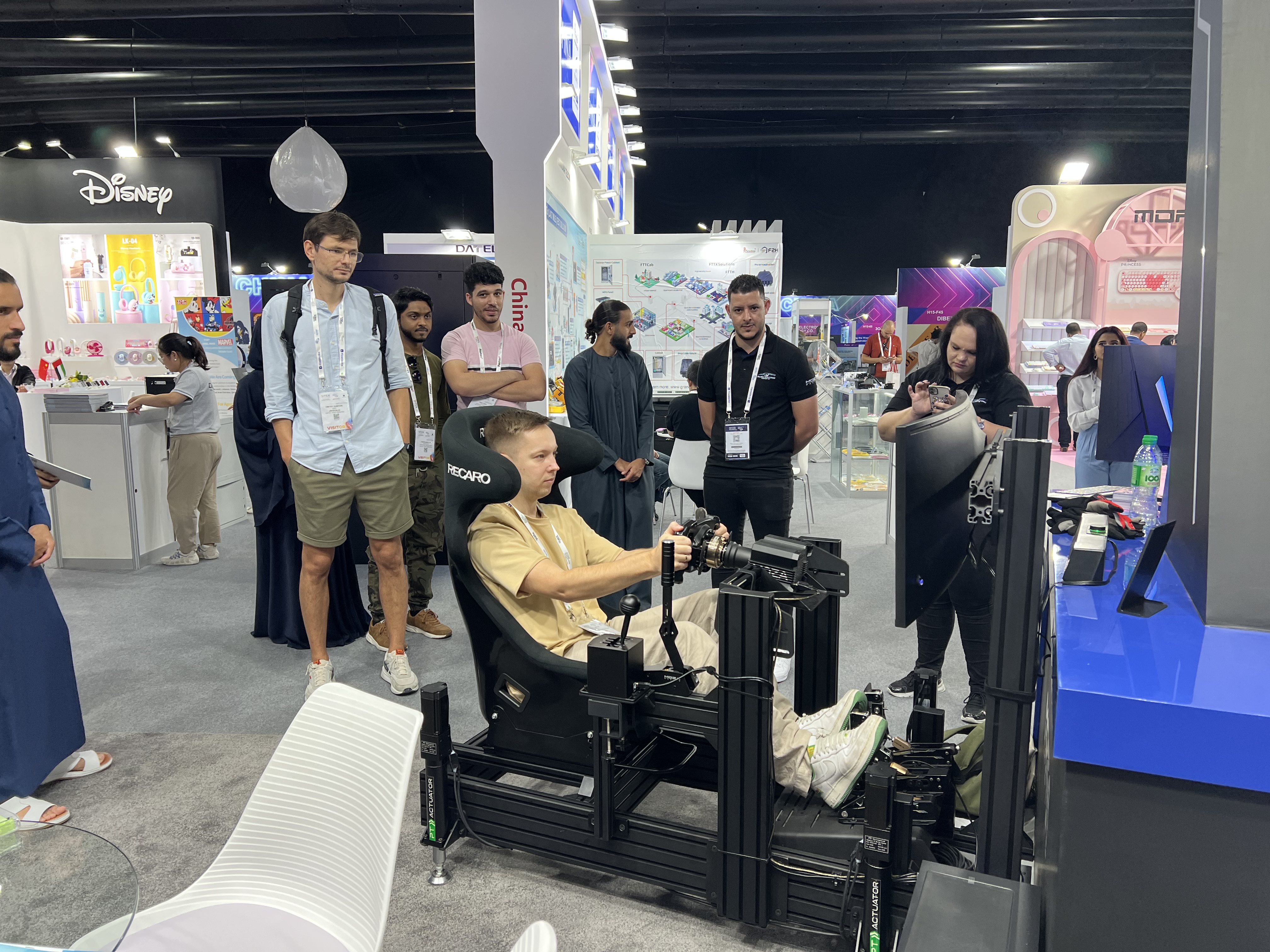 The Future is Here: Gitex Exhibition Witnessing the Future of Technology
Gitex Exhibition is a global gathering for the technology industry, and our participation in this exhibition has gained recognition and attention from professional users and buyers in the Middle East, North Africa, West Asia, Eastern Europe, and more. It is a strong testament to our continuous innovation and market expansion. Additionally, it will further enhance our global marketing layout and elevate the company's reputation and fame. We will continue to strive for excellence, improving the quality and performance of our products, to provide better display solutions and bring more surprising products and experiences to our users.
---
Post time: Oct-19-2023